Break your next big purchase into low payments. Do it with financing.
Financeit is the effortless, mobile-friendly way to pay for large purchases in low installments. Coming soon!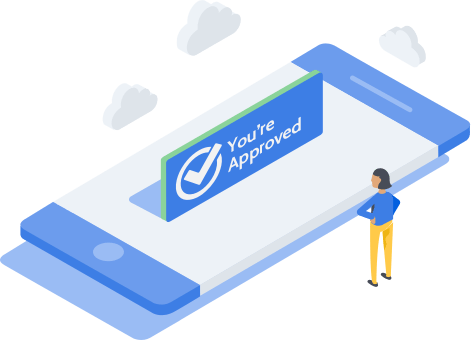 Get approval decisions quickly. Pay off your purchase quickly.
Get credit checks in seconds, complete applications in minutes. Set up pre-authorized payments and pay off your plan as early as you please – without penalty.
Frequently asked questions:
No catch. Our financing options have no hidden fees or sneaky payment terms.
What recognizable businesses offer financing through Financeit?
California Closets, Jacuzzi, and Home Hardware Home Installs are just a few of the 8,000+ businesses that offer financing through Financeit.
How can you apply for financing?
You have to apply through a business that offers Financeit. The Financeit-approved business will help you apply for financing in person or they'll send you a private application link so that you can apply on your own.
How can you get approved for financing?
Financeit pre-approves applicants based on a quick credit check. If your application is declined, there are alternate steps that you can take to get approved. Good news: The credit check involved in this pre-approval stage will not affect your credit score.
How is your privacy protected?
We take your privacy very seriously. Our product uses best-in-class encryption to ensure that your data is protected. To know more about how we treat your personal information, read our Privacy Policy.
Our consumer satisfaction rating* is consistently above 90% for a reason.
Testimonials
"I have never received anything but exceptional customer service. Financeit always kept me well informed on the status of my payments. Always prompt at responding to questions and concerns."

"Service was prompt. The product is easy to use. I can manage everything online and there are extra payment options so I can pay off my plan ahead of time without penalty."

"It was honestly the easiest transaction. Everything was completed via cell phone! It was awesome and only took 24 hours."

"Service was so friendly. Folks were easy to talk to. They spoke clearly and understood the work to be done. Financing conditions are very flexible. Thank goodness!"

"The service was outstanding. Very fast. All of our questions were answered quickly and professionally. We were very happy with our experience."
*Consumer satisfaction rating is based on Financeit consumer surveys.