We're always looking to make it easier for you to offer financing, so we've redesigned our loan application process. We can't wait for you to try it.
Our new web experience is designed to simplify the Financeit process, help you better understand what's next, and guide you through each application from start to finish. Overall, it's a much easier and more responsive system.
New Features:
E-signatures: You can now sign and submit documents online. Borrowers can also sign electronically at your computer or from home.
Improved notifications: We'll send details on the loan status and important updates right to your inbox — in real-time.
Simplified design: Efficient workflow shows what's happening at every stage of the loan. Borrower, loan, or commissions details are available in a single click.
Submitting documents: You can now drag and drop files from your computer to send us documents. When you sign in to your Financeit account, you can view a list of the documents that we've received and the ones we still need. If there are any problems, helpful hints appear so that you can resolve them immediately.
Below is a look at what you can expect: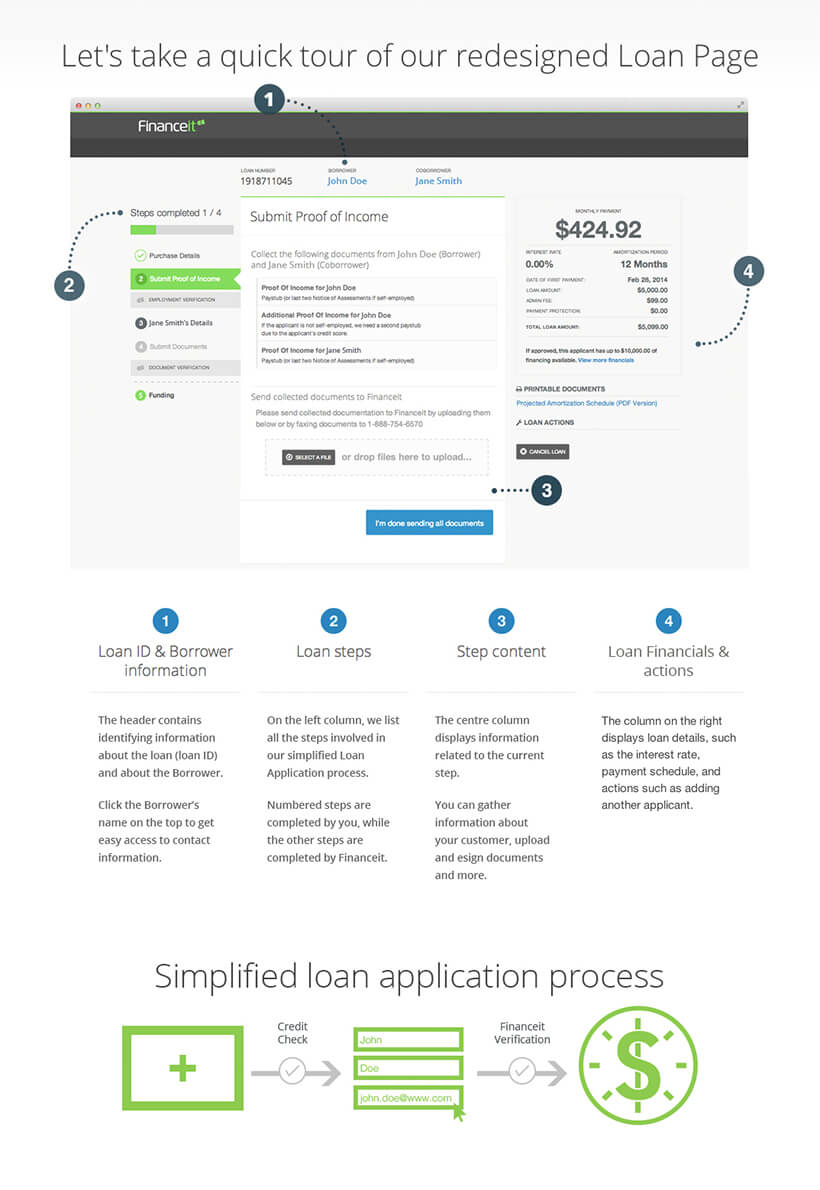 Close more sales and get paid faster with financing. Sign up for Financeit for free or call us to learn more: 1-888-536-3025.