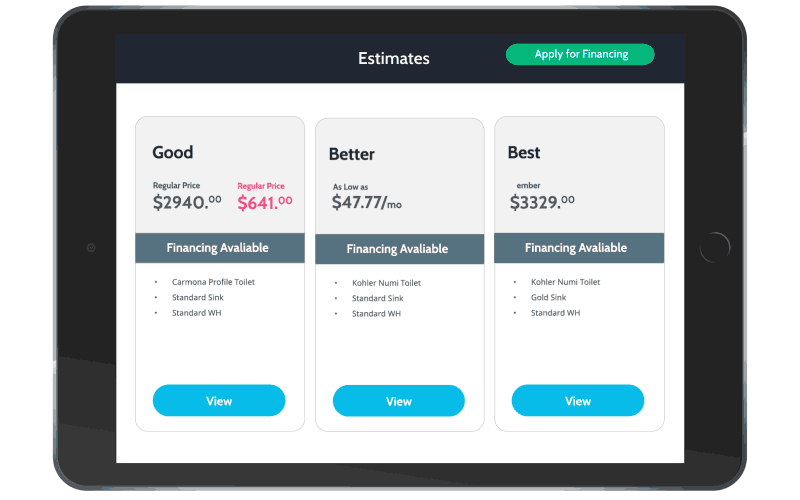 Your price tag isn't $10,000. It's a low monthly payment.
See monthly quotes in your ServiceTitan estimate templates, so you can lead sales conversations with monthly payments and close larger deals on the spot.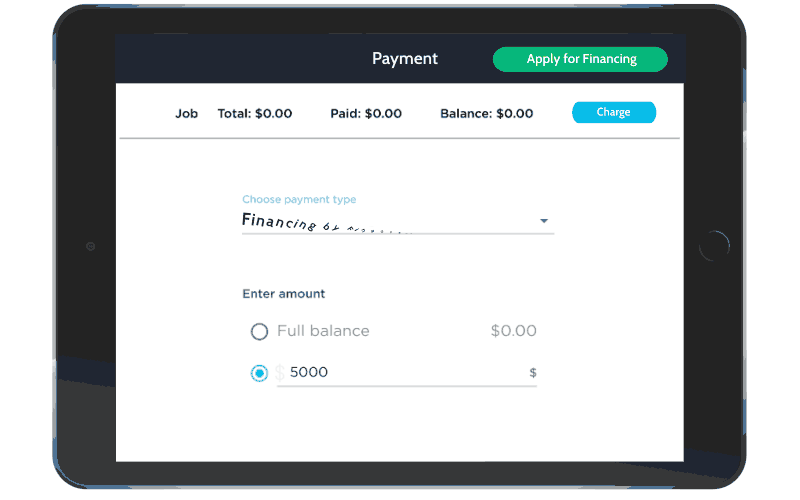 Complete financing applications, directly from ServiceTitan.
Financeit is the quick, paperless way to offer financing directly from ServiceTitan. Complete applications on the spot or send customers an application via email or text.