https://player.vimeo.com/video/269318225
Bring your ideas to work.

Life at one of Canada's Most Admired Corporate Cultures™
We've worked hard to build one of Canada's Most Admired Corporate Cultures™, and we love the people we're building it with. We're a diverse, energetic and open team that doesn't worry too much about titles. We like our team to feel at home, so you're free to dress up or dress down – whatever makes you comfortable.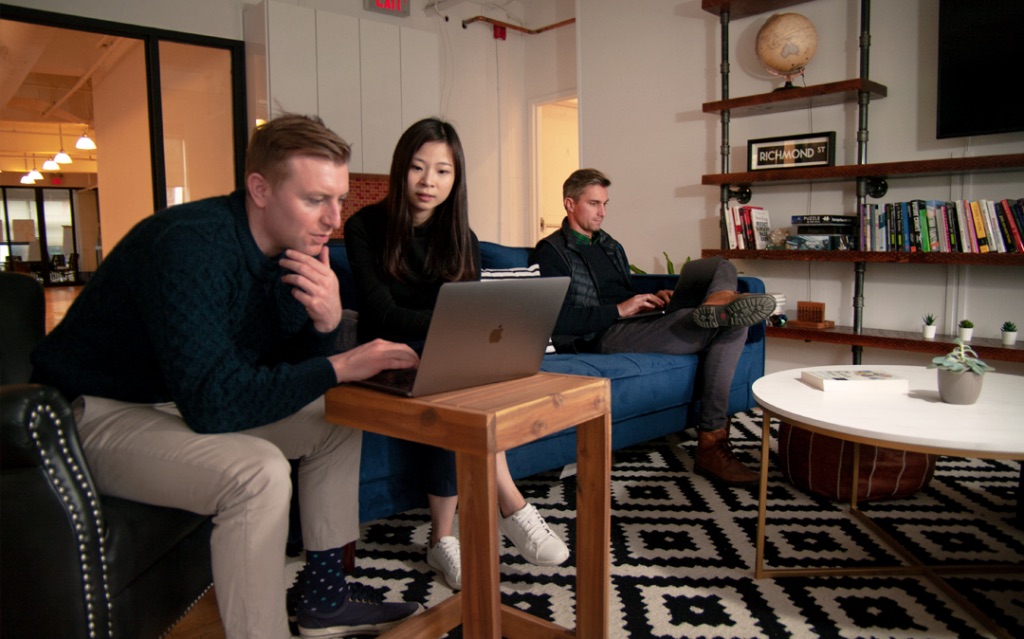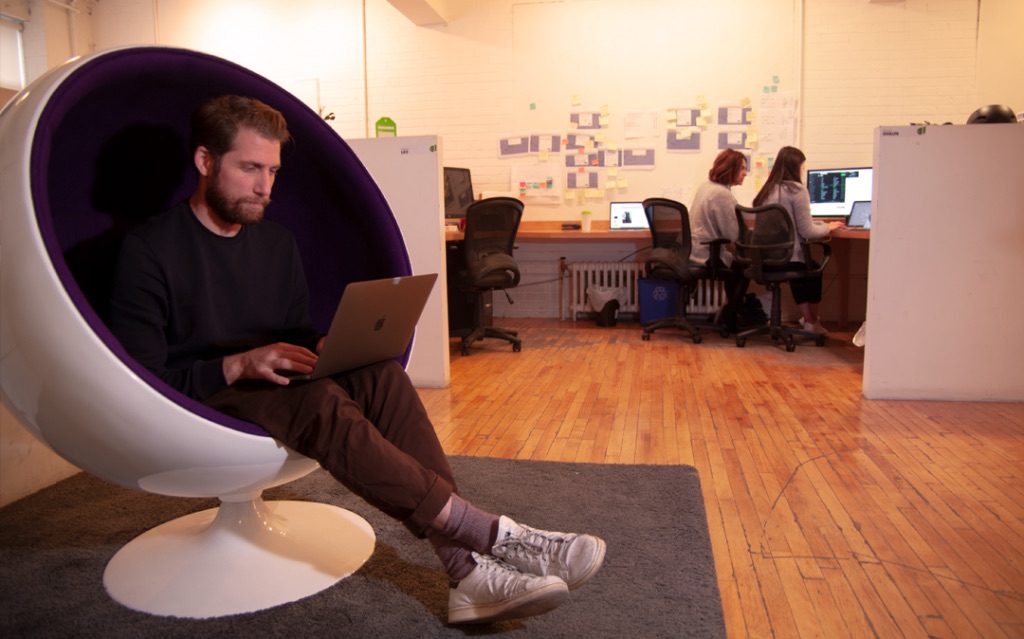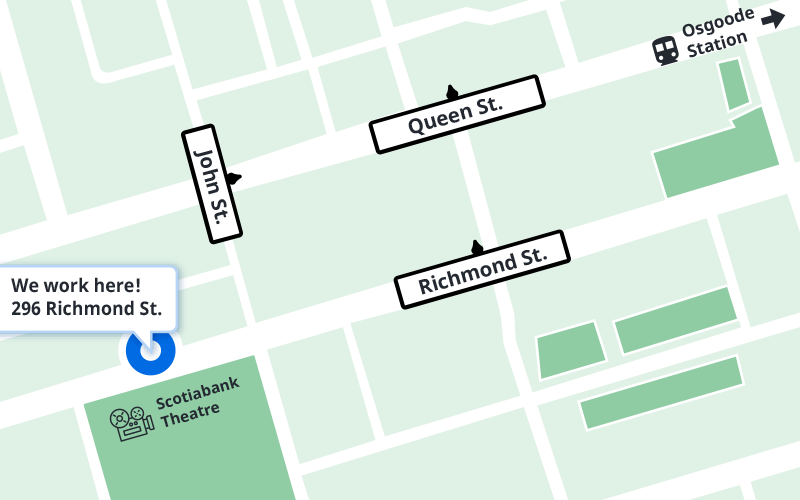 Our headquarters, located in Toronto's Entertainment District, is easily accessible, with TTC subway and streetcar stops just around the corner. Union Station is a stone's throw away and a bike path arrives right at our doorstep.
IT Support Specialist
About the role:
We are looking for an enthusiastic IT generalist that has broad set of technical skills to help our IT team support its internal users. The successful candidate is a personable team player with a positive attitude, strong communication and presentation skills. He or she must multi-task and thrive in a fast-paced start-up environment, and hold himself/herself accountable for results. This position will report directly to the Information Technology Director and will work closely with everyone in the Financeit IT team. We work in an open office environment and have a lot of fun.
What you'll do:
Register and classify received Incidents and undertake an immediate effort to resolve them as quickly as possible
Process and respond to service requests and keep users informed about their incidents status at agreed intervals. Service Requests include but are not limited to: computer re-imaging, application, installation, device/printer Installation, WiFi setups, VoIP phone setup
Monitor the Local Area Network which includes Internet Connectivity
Monitor and help maintain the VoIP Telephone System
Install and configure computer hardware operating systems and applications
Monitor and maintain computer systems and networks
Walk staff or clients through a series of actions, either face to face or over the telephone to help set up systems
Troubleshoot system and network problems and diagnose and solve hardware or software faults
Replace computer parts as required
Provide support, including procedural documentation and relevant reports
Follow diagrams and written instructions to repair a fault or set up a system
Support the roll-out of new applications
Set up new user accounts and profiles and resolve password issues
Respond within agreed time limits to call-outs
Prioritize and manage many open cases simultaneously
Establish a good working relationship with customers and other professionals, e.g., software developers
Test and evaluate new technologies and find new innovative ways to help with job efficiency
What you'll need to succeed:
Minimum 2 years experience in an IT support or related role in an enterprise environment
Post secondary school education, relating to IT and any other IT/network related qualifications or training are also desirable
ITIL V3 Foundations Certification
Microsoft Certified Professional Certification (MCP), an advantage
Expert-level Knowledge on Windows and Mac Client Operating Systems
Good Working knowledge on Windows Active Directory
Good working knowledge on Networking technologies (VLANs, IP Addressing/Subnetting, Firewalls)
Interested on cutting edge technologies
Must be energetic and have high attention to details
Must not be afraid to think
Must be willing to work on shifting schedules and on-call duties
Some of the perks of working at Financeit:
Winner of Canada's Most Admired Corporate Cultures™ in 2018, we offer more than just the basics. Take advantage of:
An award-winning culture with regular social events + team lunches
Competitive pay
RRSP Contribution matching
Maternity leave top up program
Comprehensive medical, dental and vision coverage + fitness reimbursement
Onsite massage, yoga and fitness classes
Career learning and development programs
Casual dress code
Next Steps:
If what you just read excites you, we'd like to hear from you! Please submit your application and we'll contact you if you become selected for a phone interview.
Not what you are looking for?
Financeit is committed to providing a barrier-free environment for our current and future employees. Applicants needing accommodation in the recruitment and interview process are invited to contact us directly and confidentially about their accommodation needs. Learn more about Accessibility at Financeit here.