https://player.vimeo.com/video/269318225
Bring your ideas to work.

Life at Financeit.
We love what we've built so far, and we love the people we're building it with. We're a diverse, energetic and open team that doesn't worry too much about titles. We like our team to feel at home, so you're free to dress up or dress down – whatever makes you comfortable.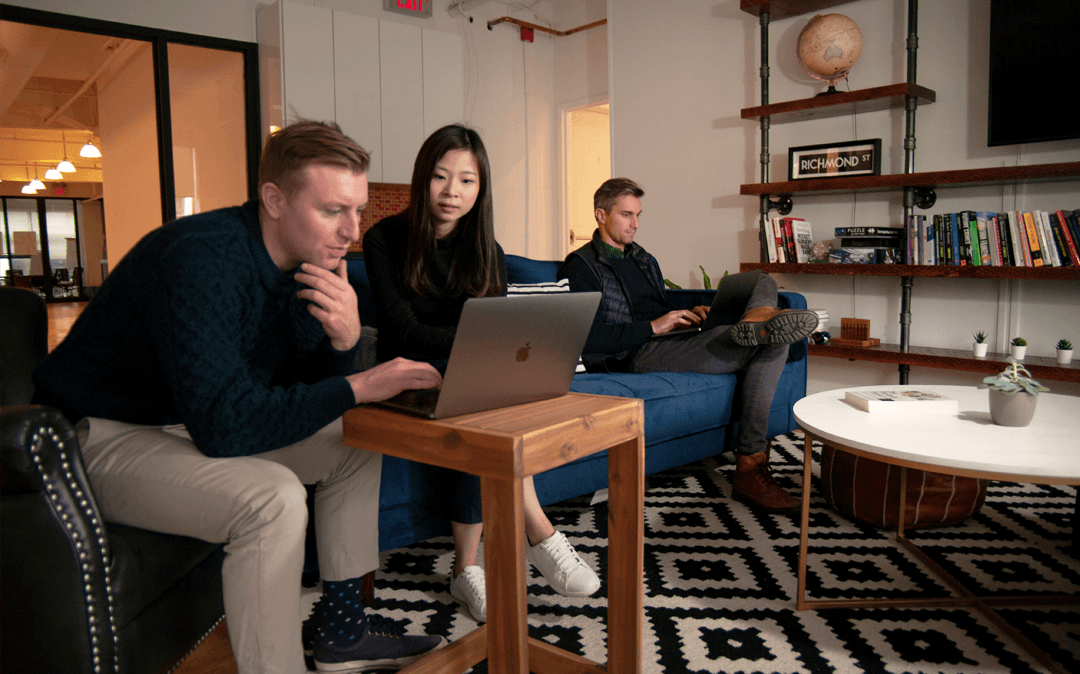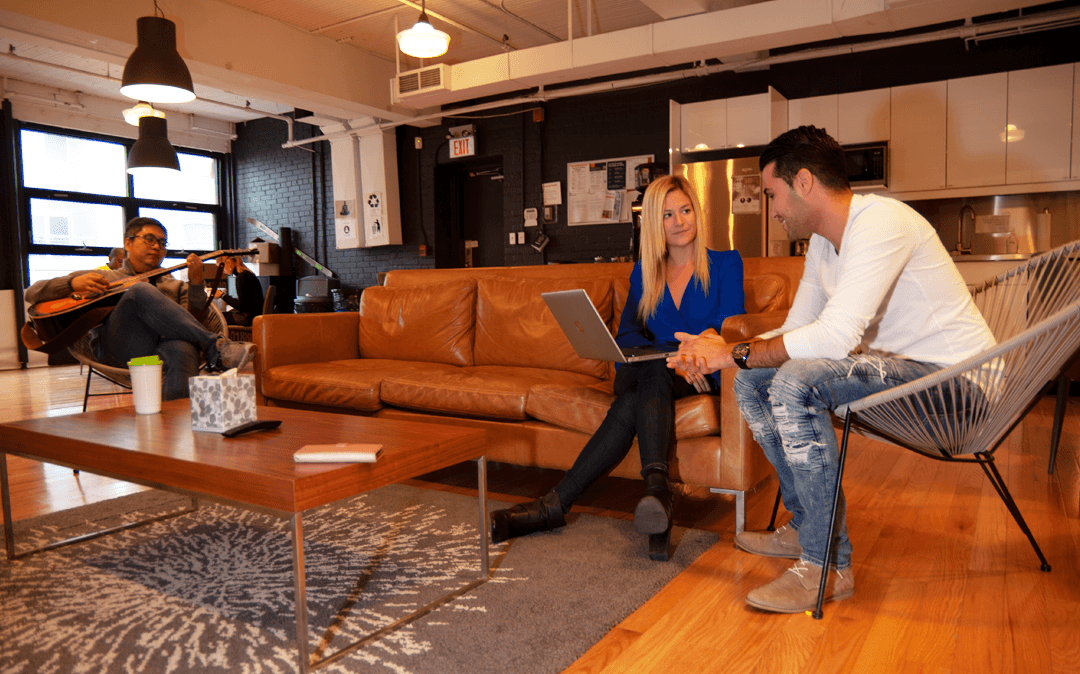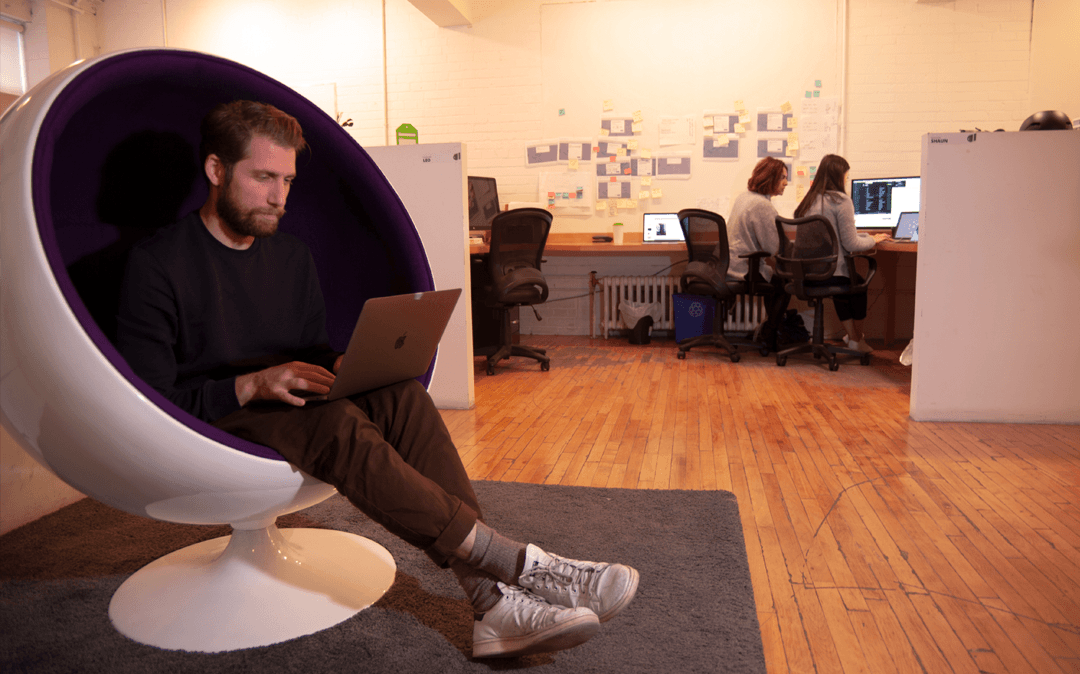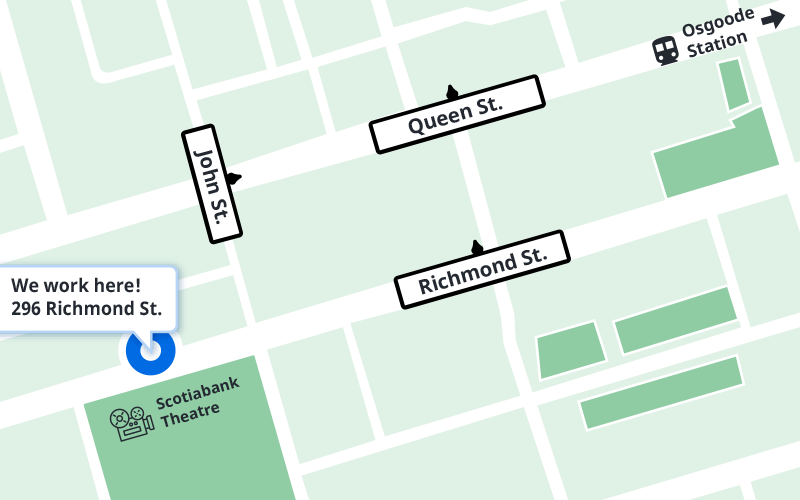 Our headquarters, located in Toronto's Entertainment District, is easily accessible, with TTC subway and streetcar stops just around the corner. Union Station is a stone's throw away and a bike path arrives right at our doorstep.
Devops Engineer
Are you the right fit?
As a Devops Engineer, you have deep technical knowledge, with at least 3 years experience in DevOps Work in AWS. Which should also include a minimum experience of 3 years Linux Systems administration. You're always curious, a tinkerer and an engineer who uses ingenuity to solve hard problems. You have a security-focused mindset and approach everything with information security in mind. You have an insatiable appetite for learning and sharing your knowledge. You thrive in fast-paced startup environments and multi-task with ease. You hold yourself accountable for results. You are a developer first, systems administrator second. At Financeit you will be the first full time employee dedicated to devops, and be allowed to take ownership of our production system configuration and its security. You will be joining a high flying team seeing enormous success in market. You will also work with incredible colleagues that strive for excellence day in and day out.
Core Responsibilities:
Hosted and Cloud Infrastructure Management (AWS, Digital Ocean)
Infrastructure Monitoring - responding to system alerts and resolving them
Server Setup Configuration and Administration using AWS Cloudformation and/or Ansible
Server Patch Management
MySQL and Postgresql Setup and Administration
Systems Security Audit
Systems Capacity Planning
Attend and participate in Cybersecurity Training
Become part of the Cybersecurity Pod become a champion to support Financeit's Security and Availability initiatives
Typical work activities:
Participate in infrastructure design discussions
Implement change requests
Respond to alerts or tickets concerning servers
Perform System Patches and Upgrades
Support the development and QA teams with their test infrastructure
Other tasks to be assigned from time to time
Requirements:
Proficiency with AWS Cloudformation and Ansible (Chef or Puppet proficiency also a plus)
Proficiency with Amazon Code Deploy, and various CI/CD platforms
Minimum of 3 years experience with Systems Linux Administration
Expert knowledge with scripting languages
Experience managing modern firewalls like AWS Security Groups and Sophos UTM for AWS
Excellent with all things related to MySQL and Postgresql, including replication, and database server tuning
Comfortable writing bash scripts, as well as using any language to automate server related tasks
Minimum of 2 years Experience with Ruby or similar scripting language
Excellent communication skills
Always aims for simplicity when designing solutions
Likes Starwars (optional)
Location & Hours:
Financeit headquarters – downtown Toronto
9:00 – 5:00 pm with flexible schedule
Benefits:
Salary based on experience
Performance based bonus plan
Group benefits plan
Fitness reimbursement program
This position will report directly to the Director of IT and work closely with everyone on the Financeit team. *Financeit is an equal opportunity employer. Accommodations are available on request for candidates taking part in all aspects of the selection process. We thank all applicants for their interest but will only contact candidates selected to advance in the hiring process.
Not what you are looking for?
Financeit is committed to providing a barrier-free environment for our current and future employees. Applicants needing accommodation in the recruitment and interview process are invited to contact us directly and confidentially about their accommodation needs. Learn more about Accessibility at Financeit here.