https://player.vimeo.com/video/269318225
Bring your ideas to work.

Life at one of Canada's Most Admired Corporate Cultures™
We've worked hard to build one of Canada's Most Admired Corporate Cultures™, and we love the people we're building it with. We're a diverse, energetic and open team that doesn't worry too much about titles. We like our team to feel at home, so you're free to dress up or dress down – whatever makes you comfortable.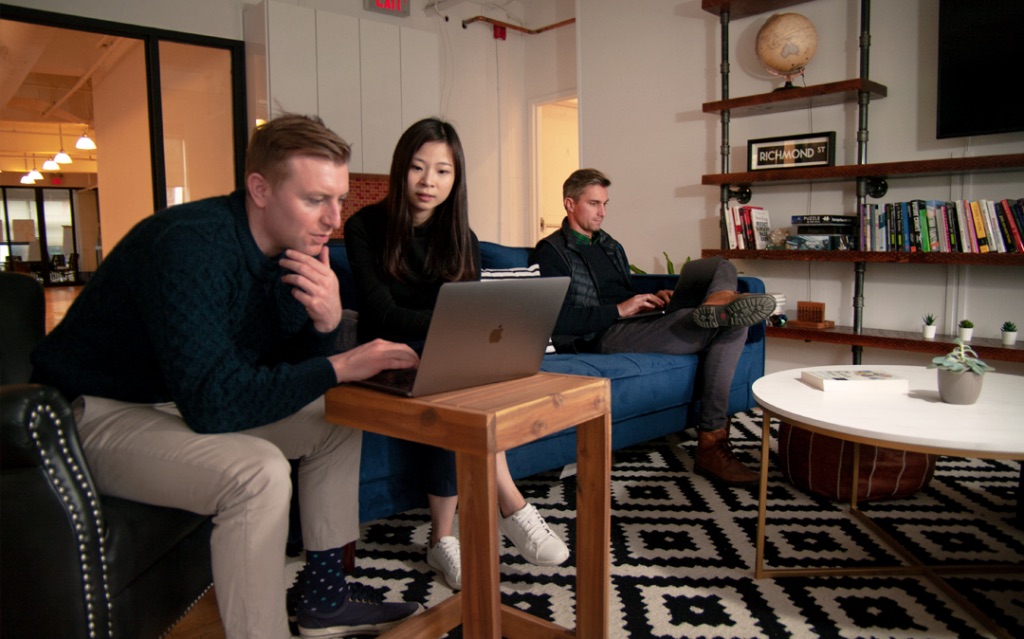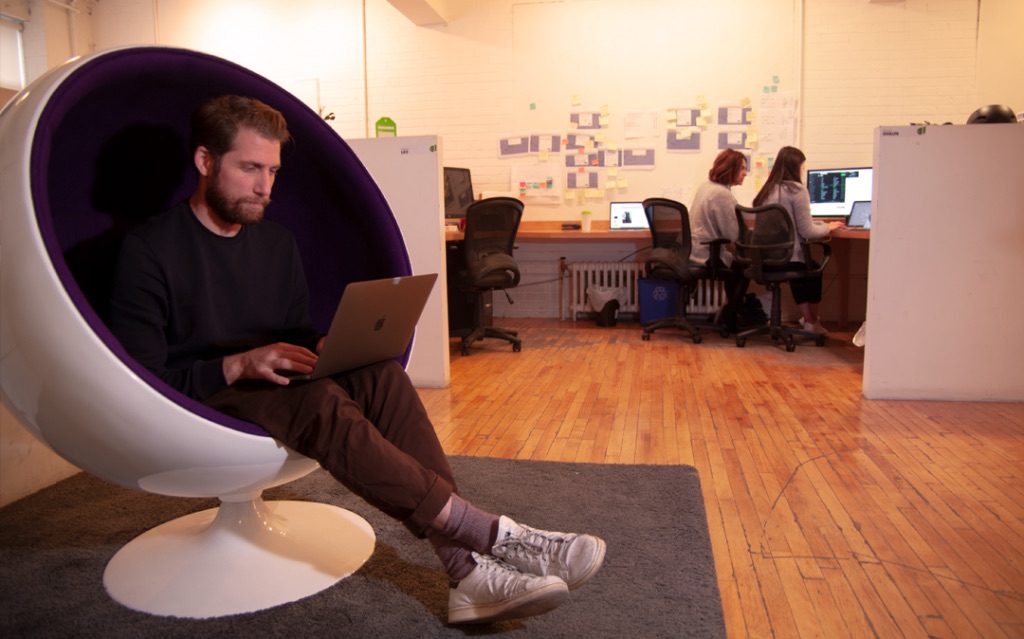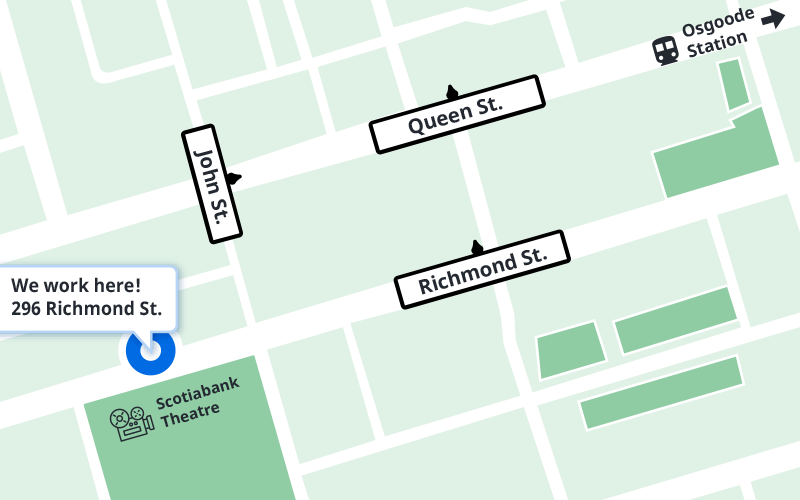 Our headquarters, located in Toronto's Entertainment District, is easily accessible, with TTC subway and streetcar stops just around the corner. Union Station is a stone's throw away and a bike path arrives right at our doorstep.
Enterprise Business Development Analyst
About the role:
As the Enterprise Business Development Analyst, you will primarily be responsible for compiling and analyzing data to provide insight that can better the operations of the team. This position will bring together data from multiple reporting platforms to analyze and interpret trends, as well as communicate results. This role will assist in the development and refinement of operational processes.
What you'll do:
Support the Enterprise Business Development team in preparing presentations and proposals
Conduct various analyses to identify and quantify new business opportunities
Produce full business requirements for existing client applications
Assist and/or liaise with internal resources to solve client concerns, issues, requests for new solutions, answering directly to clients or to designated Account Managers
Conduct needs analysis and assist in development of campaign proposals that utilize Centah's product offerings for value added solutions to clients
Work with Sales team and development to build new system requirements for potential clients
Work closely with upper management in all capacities, providing status updates as needed
Review business processes and make recommendations for improving efficiency and service
Compile and analyze data from multiple platforms
Conduct analyses of trends and interpretation of results
Monitor design activities through reporting systems; advise and enforce change as necessary
Report on common sources of technical issues or questions and make recommendations to product team
What you'll need to succeed:
BA degree or equivalent practical experience
3-5 years of related working experience
3-5 years experience within the Retail/OEM Home Improvement Industry.
Working knowledge in Trade, Home Improvement Construction management and processes
Proven ability to conduct relevant research and analyze complex data to identify underlying principles, reasons, or facts
Excellent customer service & client facing skills
Experience in an Agile environment, Lean, Scrum process - 3+ years
Experience with User Stories, Story Points, Release Plans
Exceptional BA client requirements gathering on software apps
Project Management experience mandatory
Superior problem-solving skills; excellent ability to anticipate and evaluate client problems
Exceptional communication (verbal/written), strategic thinking and presentation skills
Ability to understand and persuade to complex ideas and concepts
Rubi on Rails knowledge is an asset
Ability to analyze and present numerical data in tables, spreadsheets, and forms
High flexibility with strong interpersonal skills that allow one to work effectively in a diverse business environment
Experience using Looker, Salesforce and Microsoft Office programs such as Excel and PowerPoint are assets
Some of the perks of working at Financeit:
Winner of Canada's Most Admired Corporate Cultures™ in 2018, we offer more than just the basics. Take advantage of:
An award-winning culture with regular social events + team lunches
Competitive pay
RRSP Contribution matching
Maternity leave top up program
Comprehensive medical, dental and vision coverage + fitness reimbursement
Onsite massage, yoga and fitness classes
Career learning and development programs
Casual dress code
Next Steps:
If what you just read excites you, we'd like to hear from you! Please submit your application and we'll contact you if you become selected for a phone interview.
Not what you are looking for?
Financeit is committed to providing a barrier-free environment for our current and future employees. Applicants needing accommodation in the recruitment and interview process are invited to contact us directly and confidentially about their accommodation needs. Learn more about Accessibility at Financeit here.