https://player.vimeo.com/video/269318225

Bring your ideas to work
When you join Financeit, you become part of a smart, driven team and an award-winning culture. We've been named one of Canada's Most Admired Corporate Cultures™ and we're featured in The Career Directory. But what makes our culture so great? Casual dress code, open communication, and team socials to start. Join us and find out for yourself.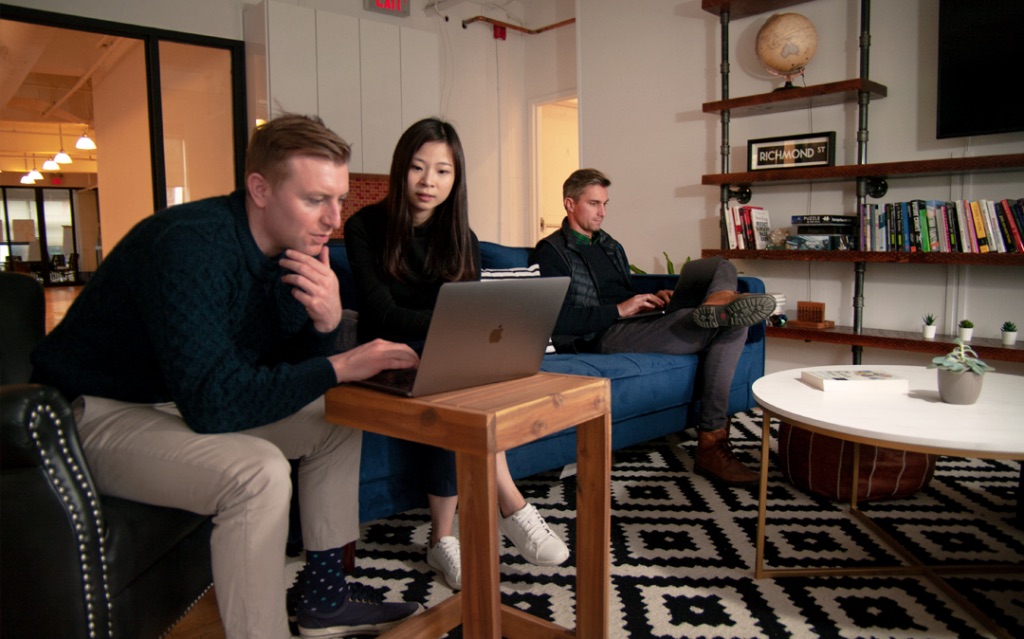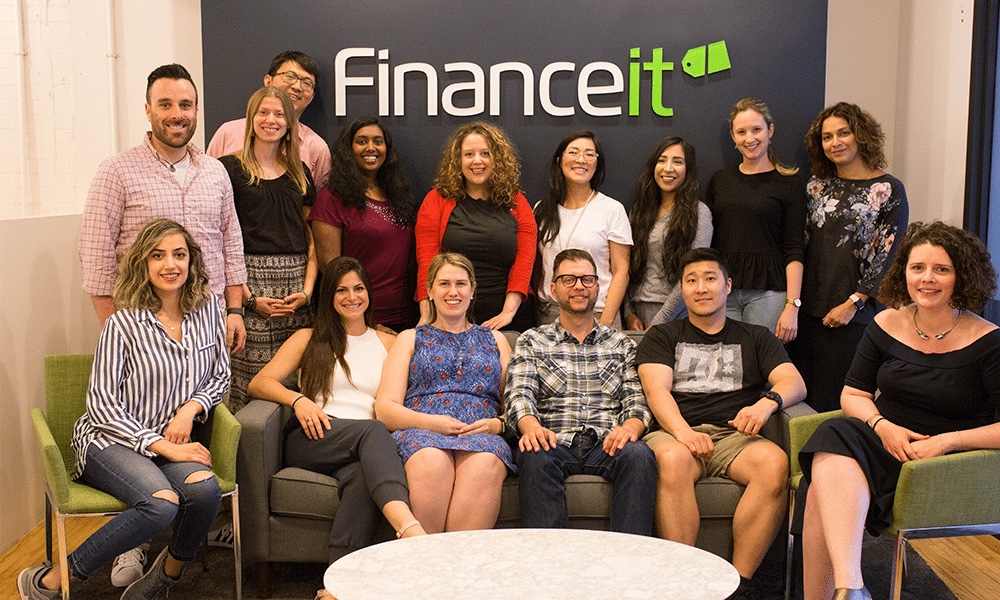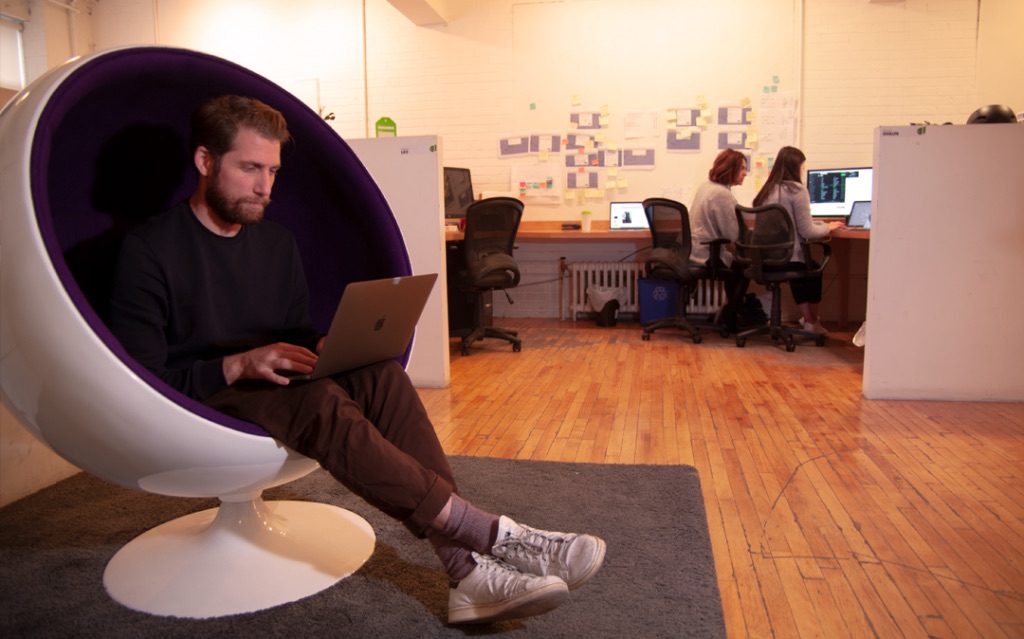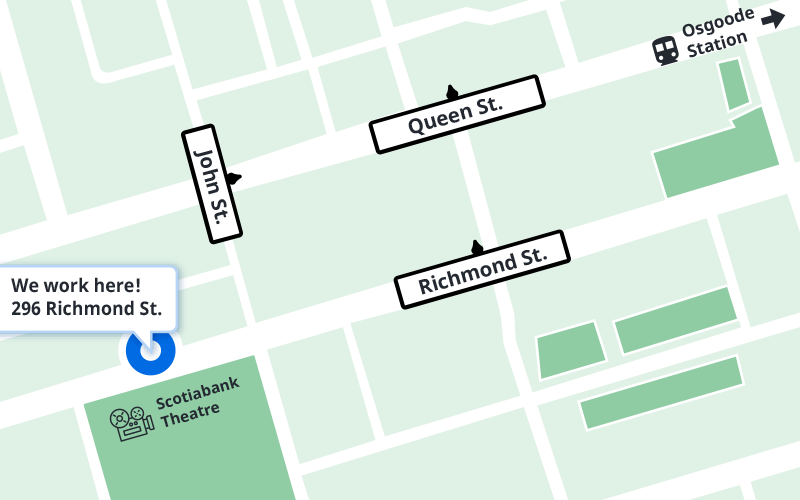 Our headquarters, located in Toronto's Entertainment District, is easily accessible, with TTC subway and streetcar stops just around the corner. Union Station is a stone's throw away and a bike path arrives right at our doorstep.
Developer in Test
About the role:
As a Developer in Test you will bring hands-on contributions to the FinanceIt product team with the use of automation, software engineering, and up to date test practices. This is a key role for our Agile teams. You will provide Software Quality support to our product team by automating the build-test-deploy lifecycle for a wide variety of services. You will also roll up your sleeves and do manual testing when needed. You are comfortable coding in one of the following languages: 
Ruby,
Java, JavaScript or C#
. You are not only a good coder but you know how to design with testability in mind, you have written and tested your own software in the past. 
You don't test quality into the product, you build quality into the product.
We are an agile organization; our teams regularly use pairing techniques, giving you exposure to the full code base. You will work as part of an agile team that brings together Developers, DevOps, QA, and Product Management. If you are creative, customer focused, have a passion for automation, and would like to try new technologies then the Financeit team is right for you!
What you'll do:
Coding new and maintaining existing automated tests in Ruby and other test tools
Assist with manual testing when needed
Ensure test scenarios are considered during backlog refinement and sprint planning
Focus test scenarios from customer perspective both positive/negative, intention rather than implementation
Pair with development team members to implement tests at all levels
Live by and mentor your peers on QA best practices
Work with business and other stakeholders to get input on test scenarios
Participate in implementation of CI/CD pipelines for new products
Monitor CI/CD pipelines, quality of builds, and analyze test failures
Reduce redundancy in test automation
Perform manual exploratory testing to identify potential additions to automation tests
Report defects as they arise to product team through JIRA
Provide support to our operational teams for systems in production
Develop and maintain integration, end-to-end and regression test suites
Roles, responsibilities and duties may evolve and change over time.
What you'll need to succeed:
Ability to write quality code in at least one high level language like Ruby, Java, C# .
Computer Science fundamentals in OO design, data structure and algorithm.
Experience in building test automation frameworks, developing functional, integration, unit tests.
Advocate of Test Driven Development
Exposure to working with development tools supporting Continuous Deployment: GIT, Jenkins, Kubernetes, etc.
Your GIT experience extends beyond 'push/pull'; you should be comfortable troubleshooting and handling conflicts.
You feel at home on Linux command line. Though you will not focus your efforts on bash scripting none of the following should make you uncomfortable: 'vi', 'awk', 'sed'
Demonstrable experience creating and designing tests using REST APIs
Familiarity and understanding of Agile SDLC
Complete comfort working with Atlassian toolset
You are comfortable with a variety of test automation frameworks RSpec, Cucumber, pytest, junit, Puppeteer, etc.
Please include your open source contributions on github.com, we would love to take a peek. Be sure to include your StackOverflow id, too!
You are made for this if you:
Have experience testing processes and applications that deal with complex algorithms
Strong analytical and problem-solving skills
Positive, can-do attitude
Creative thinking and natural curiosity
The successful candidate should be energetic and enthusiastic and able to work with flexibility in a highly dynamic environment with stakeholders from variety of teams
Some of the perks of working at Financeit:
Winner of Canada's Most Admired Corporate Culture in 2018, we offer more than just the basics. Take advantage of:
An award-winning culture with a collaborative & inclusive team
Competitive pay
Comprehensive medical, dental and vision coverage + fitness reimbursement
RRSP Matching and Maternity Leave Top Up Program
Weekly virtual yoga classes and meditation sessions
Virtual events such as lunch & Learns, company parties, fun team activities and charity initiatives
Career learning and development programs
Casual dress code
Not what you are looking for?
Financeit is committed to providing a barrier-free environment for our current and future employees. Applicants needing accommodation in the recruitment and interview process are invited to contact us directly and confidentially about their accommodation needs. Learn more about Accessibility at Financeit here.