https://player.vimeo.com/video/269318225
Bring your ideas to work.

Life at one of Canada's Most Admired Corporate Cultures™
We've worked hard to build one of Canada's Most Admired Corporate Cultures™, and we love the people we're building it with. We're a diverse, energetic and open team that doesn't worry too much about titles. We like our team to feel at home, so you're free to dress up or dress down – whatever makes you comfortable.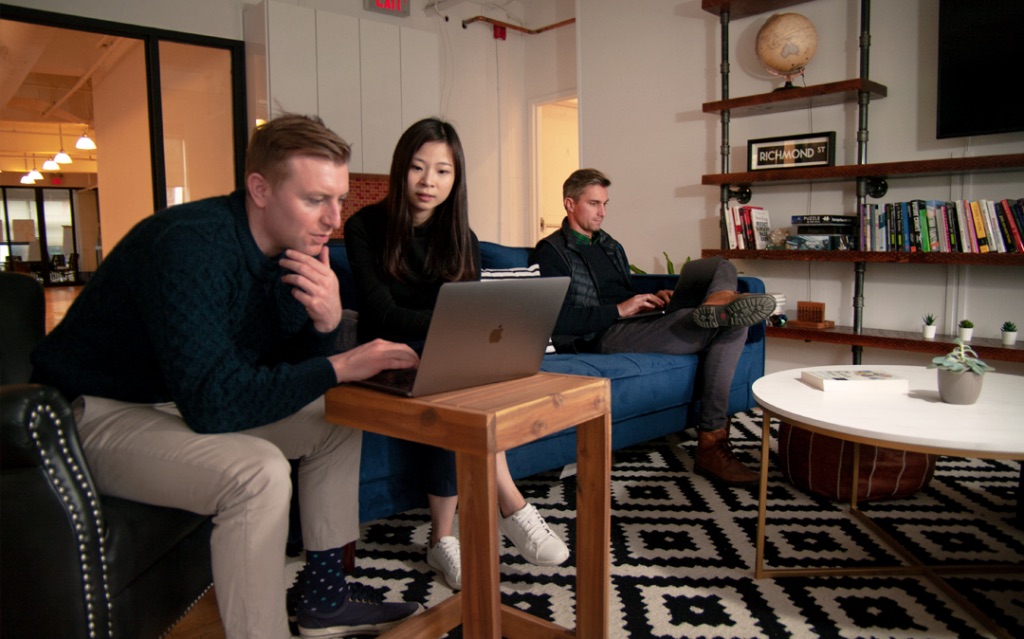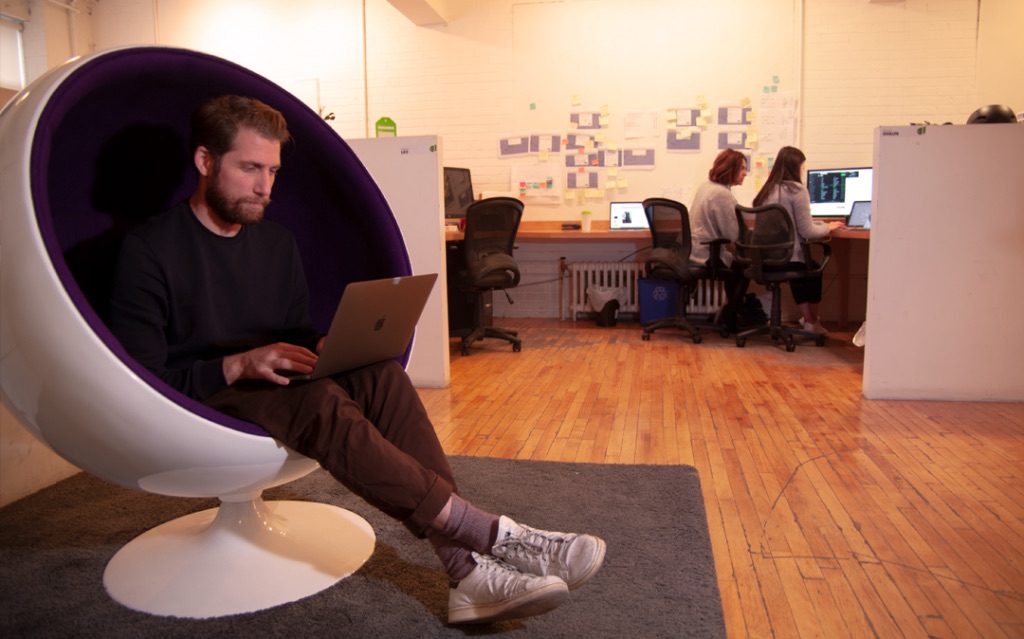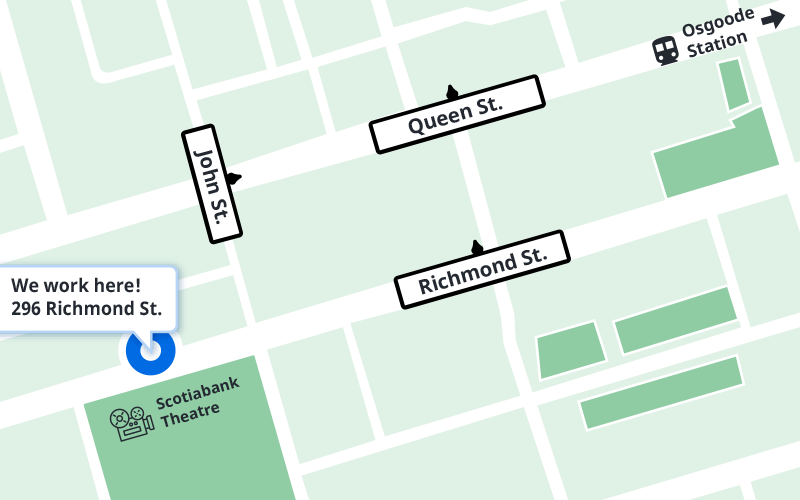 Our headquarters, located in Toronto's Entertainment District, is easily accessible, with TTC subway and streetcar stops just around the corner. Union Station is a stone's throw away and a bike path arrives right at our doorstep.
Vice President (VP) of Marketing
About the role:
Financeit is looking for an exceptional VP of Marketing to lead our marketing team and support our continued growth. As a member of our Executive team and reporting into the CEO, you will collaborate with cross-functional teams to craft and communicate our unique value proposition to our target audiences, and help enable our sales and client success organizations to effectively grow the business. This role requires industry expertise in building B2B / SaaS Marketing organizations. The ideal candidate has a deep understanding of all things digital including optimizing our website to achieve defined business goals and launching new strategies to generate leads. This role is highly visible and cross-functional, involving regular communication with executive management, product management, and sales leadership. You will be an active member of our Executive team.
Responsibilities:
Strategy & Positioning

Work with the company's executive leadership team to help articulate the positioning of the company
Identify the key performance objectives required for success and how the Marketing team can support the pursuit of those objectives
Define a concrete marketing strategy that supports the company's key performance objectives
Develop and manage a marketing budget for the company
Develop a view on Marketing's role in the Home Services industry

Manage all Marketing Activities

Define and execute a PR strategy that capitalizes on opportunities to build awareness in the market for the Financeit corporate brand
Oversee and execute strategy on company marketing initiatives that contribute to our high growth goals, including lead generation, customer acquisition, marketing operations, content, social media, PR, branding, and trade show events
Serve as a champion for customer experience across the various customer touchpoints
Build a strong brand through the creation of meaningful collateral and content
Responsible for all our online marketing activities which include the evolution of our website and online presence across all digital channels
Lead and improve upon existing enterprise / account based marketing strategies for our Big Box and OEM merchants in the Home Services industry
Provide ongoing sales support to drive towards shared business goals
Manage the various marketing-related requests from across the organization and effectively prioritize work for the team ensuring a manageable and motivating work environment

Build a Strong Marketing Team

Lead the strategic planning process for the marketing team
Mentor, and empower the Financeit marketing team while developing a long-term plan for its structure and growth
Scale and lead our Creative team in developing a strong voice for our merchant audience

Work Effectively in a Cross-Functional Environment

Deeply understand the needs of customers and cross-functional stakeholders to position Financeit for continued success in existing verticals, while driving the vision for expansion into new business lines with new products
Align closely with product and sales teams to understand our merchants needs, create go-to-market strategies, and work with our PR and Design teams to create communication and collateral that reflects the company brand and value
Work with our Business Intelligence team to exercise a data-centric approach to use data to improve future marketing campaigns and results
Requirements:
10+ years experience in B2B / SaaS marketing, ideally with hands-on experience in both Canada and the US
Prior experience building and managing teams in high-growth environments
Experience working and creating alignment cross-functionally
Excellent communication skills written, verbal, and visual are a must
Bachelor's degree or equivalent work experience, MBA a plus
Experience working with marketing automation platforms such as Pardot, Omniture, Hubspot, etc.
Experience working with analytics platforms and CRM platforms
Expert in all things related to digital marketing (SEO, SEM, social, etc.)
Experience working in a shared services oriented organization
Understanding of the Home Services industry is a plus
Some of the perks of working at Financeit:
Winner of Canada's Most Admired Corporate Cultures™ in 2018, we offer more than just the basics. Take advantage of:
An award-winning culture with regular social events + team lunches
Competitive pay
RRSP Contribution matching
Maternity leave top up program
Comprehensive medical, dental and vision coverage + fitness reimbursement
Onsite massage, yoga and fitness classes
Career learning and development programs
Casual dress code
Next Steps:
If what you just read excites you, we'd like to hear from you! Please submit your application and we'll contact you if you become selected for a phone interview.
Not what you are looking for?
Financeit is committed to providing a barrier-free environment for our current and future employees. Applicants needing accommodation in the recruitment and interview process are invited to contact us directly and confidentially about their accommodation needs. Learn more about Accessibility at Financeit here.