https://player.vimeo.com/video/269318225
Bring your ideas to work.

Life at one of Canada's Most Admired Corporate Cultures™
We've worked hard to build one of Canada's Most Admired Corporate Cultures™, and we love the people we're building it with. We're a diverse, energetic and open team that doesn't worry too much about titles. We like our team to feel at home, so you're free to dress up or dress down – whatever makes you comfortable.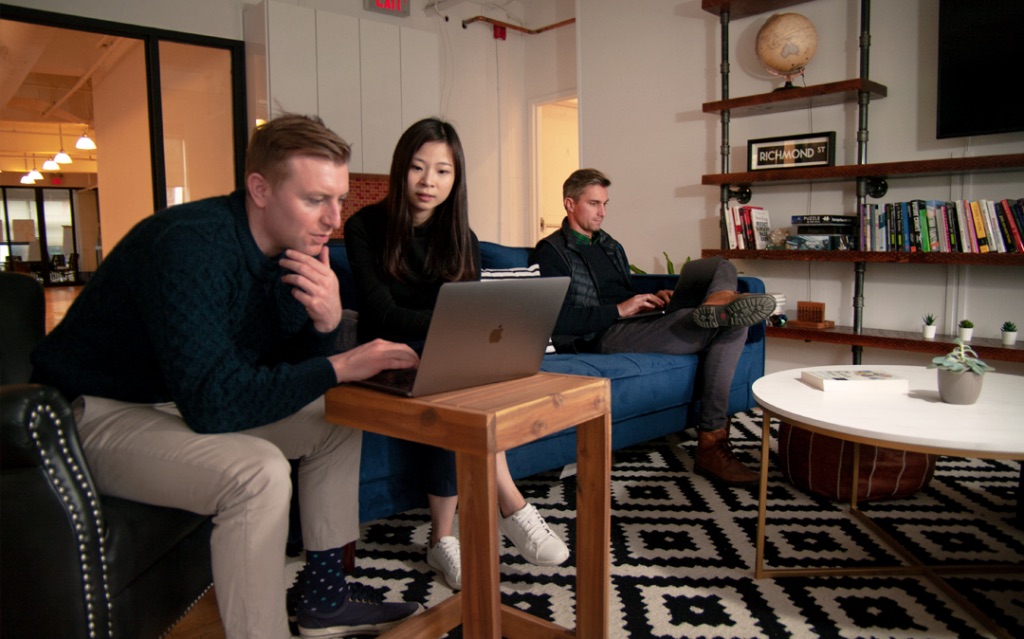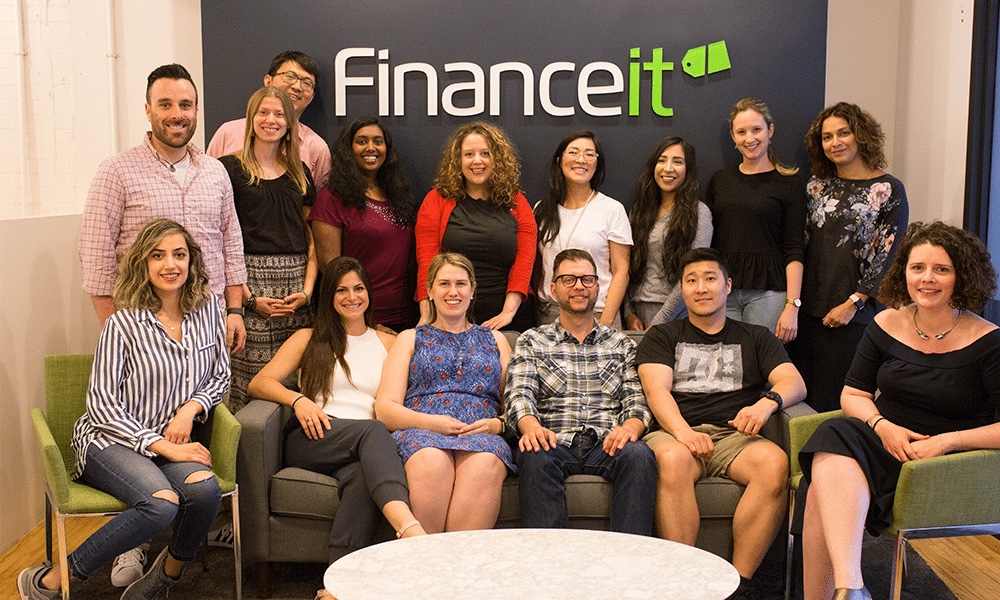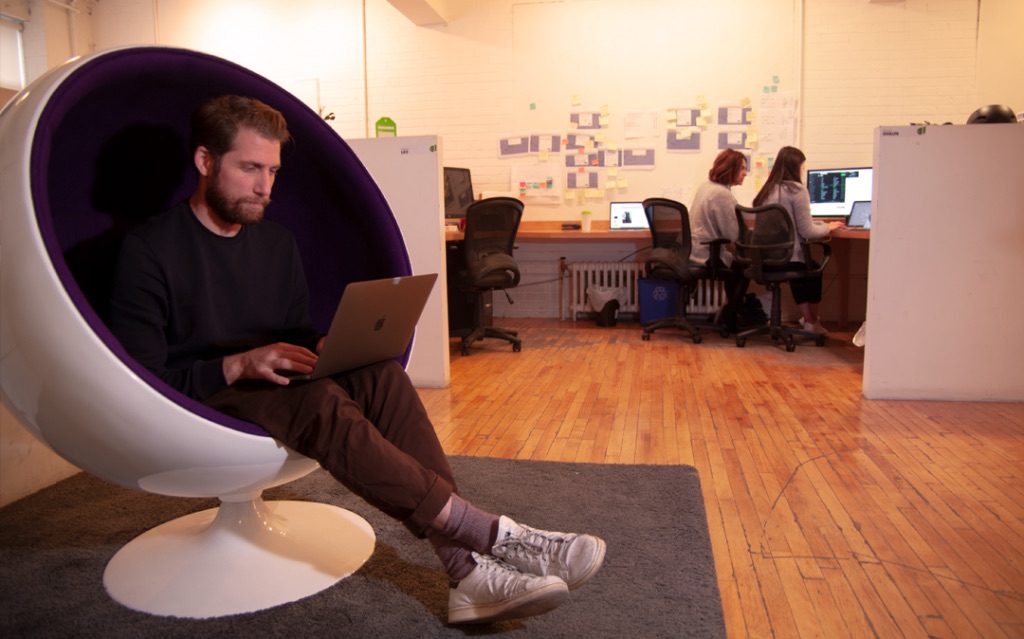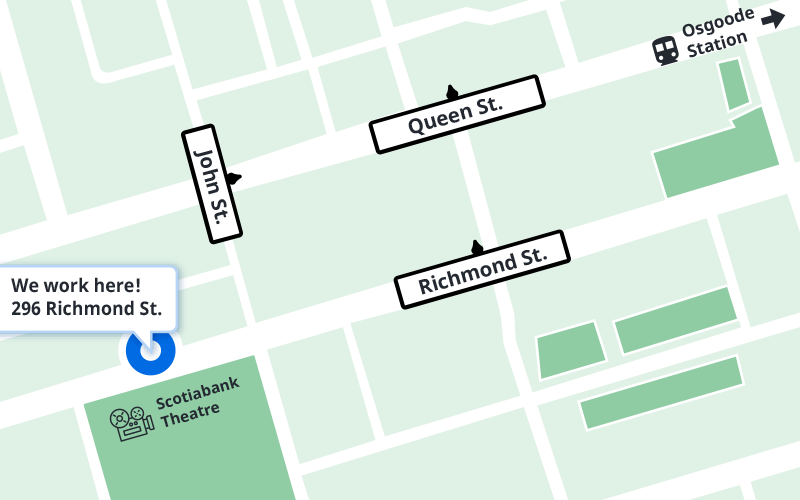 Our headquarters, located in Toronto's Entertainment District, is easily accessible, with TTC subway and streetcar stops just around the corner. Union Station is a stone's throw away and a bike path arrives right at our doorstep.
Senior Manager, Solutions Marketing
About the role:
Financeit is looking for a self-directed, motivated and passionate Senior Manager, Solutions Marketing who will be a key member of the Marketing Team, participating in the creation and development of strategic product and services marketing campaigns and programs to drive the continued growth of the Financeit product suite. The Senior Manager, Solutions Marketing is an integral part of the Financeit marketing machine and is responsible for leading strategic product/professional services marketing initiatives in efforts to support the sales and marketing of our North American portfolio of home improvement and fintech solutions including: product marketing education, strategy, priorities, on-product branding and execution. The Senior Manager, Solutions Marketing partners with the product and marketing services teams to develop specific goals for marketing plans and then collaborates with functional Marketing teams and Sales on the execution of those plans. This role plays a key part in our integrated marketing strategy and will report to the VP of Marketing.
What you'll do:
Develop the long-term strategy, priorities and operations to meet the product marketing needs of our North American business
Maintain a deep understanding of our product, services, customers, categories and competition to develop insights and strategies to drive the business
Analyze trends, business results and the competitive environment; identify insights and translate insights into action
Lead the planning and delivery of product marketing projects and campaigns, developing go-to-market sales tools and product collateral, product education, delivering briefs, campaign project management - to drive product adoption and market share of Financeit products
Create product/feature/services launch marketing plans, sales enablement via sales training materials & video tutorials, and other product collateral
Manage internal and external communication for all new products and features,
Collaborate across Marketing, Sales, Customer Success, Creative and Product teams to execute on marketing strategies
Inspire new creative thinking and big ideas to transform growth for the brand
Independently lead strategic projects under the oversight of VP, Marketing
All other duties as assigned
What you'll need to succeed:
You have 5-8 years of experience in B2B and B2C product marketing, and at least 2+ years of people leadership experience
Experience in the Fintech or home improvement industries a bonus
Passion for everything product and marketing and get excited about launching and managing products and services into the market that can have a positive impact on the business
Strong understanding and related experience of Product & Professional Services (Solutions) Marketing and can contribute cross functionally from market concept to execution
Strong commitment to excellence, while continually raising the bar
Strategic thinker and problem solver who loves applying Solutions Marketing best practices to optimize the company's performance
Strong written, verbal and visual communicator
Detail-oriented approach means you understand the nuances of using specific words to guide the development of compelling marketing assets and are also visually appealing to drive understanding
Thrive in a fast-paced, rapidly evolving, deadline-driven environment
Ability to effectively multitask and adapt to change
Highly motivated self-starter who works well independently as well as part of a team; can manage your own projects and deadlines as well as coordinate and collaborate with others across the organization to achieve desired outcomes
Some of the perks of working at Financeit:
Winner of Canada's Most Admired Corporate Culture in 2018, we offer more than just the basics. Take advantage of:
An award-winning culture with regular social events + team lunches
Competitive pay
Comprehensive medical, dental and vision coverage + fitness reimbursement
RSP Contribution matching
Maternity leave top up program
Onsite massage, yoga and fitness classes
Career learning and development programs
Casual dress code
Next Steps:
If what you just read excites you, we'd like to hear from you! Please submit your application and we'll contact you if you become selected for a phone interview.
Not what you are looking for?
Financeit is committed to providing a barrier-free environment for our current and future employees. Applicants needing accommodation in the recruitment and interview process are invited to contact us directly and confidentially about their accommodation needs. Learn more about Accessibility at Financeit here.