Break down your next big purchase with a Financeit-approved business.
Financeit is the effortless, mobile-friendly way to pay for large purchases in low installments.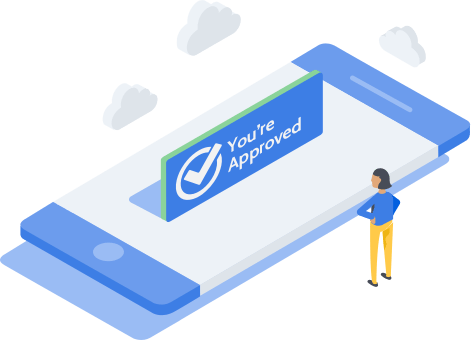 Get approval decisions quickly. Pay off your purchase quickly.
Get credit checks in seconds, complete applications in minutes. Set up pre-authorized payments and pay off your loan as early as you please – without penalty.
Frequently asked questions:
A
No catch. Our financing options have no hidden fees or sneaky payment terms. You'll know up front if your loan carries a small cost. There are no customer fees for residents of Quebec.
Q
What recognizable businesses offer financing through Financeit?
A
California Closets, Jacuzzi, and Home Hardware Home Installs are just a few of the 8,000+ businesses that offer financing through Financeit.
Q
How can you apply for financing?
A
You have to apply through a business that offers Financeit. The Financeit-approved business will help you apply for financing in person or they'll send you a private application link so that you can apply on your own.
Q
What documents will you need to provide?
A
You'll need a piece of government-issued photo ID, and a void personal cheque to set up automated debit payments. In some cases you may need to provide proof of income.
Q
How can you get approved for financing?
A
Financeit pre-approves applicants based on their credit reports. If your application is declined, there are alternate steps that you can take to get approved.
Adding a co-borrower or providing proof of income are potential options.
More +
Q
What will your interest rate be?
A
Our interest rates vary depending on the size of your loan, the details of your credit report, and the type of product or project you've purchased.
Interest rates typically range between 6.99% and 14.99%* – competitive with most credit cards. We never charge backdated interest.
*Rates are subject to change without notice.
More +
Q
How do you make payments?
A
Once you're approved and your payment frequency is set, automatic payments will be withdrawn from your bank account. 
There are no penalties or fees for early repayment. If you'd like to make a lump sum payment or pay off your balance in full, please contact our customer service team at 1 888 536 3025.
More +
Q
How long will you be making payments?
A
Amortization periods can vary, and depend on the size of your loan, the details of your credit report, and the type of product or project you've purchased. 
Amortization periods can be as short as 12 months or as long as 20 years.
More +
Q
How is your privacy protected?
A
We take your privacy very seriously. Our product uses best-in-class encryption to ensure that your data is protected. To know more about how we treat your personal information, read our Privacy Policy.
More questions? Our world-class customer service team can help.
Call 1 888 536 3025.
Our consumer satisfaction rating* is consistently above 90% for a reason.

"I have never received anything but exceptional customer service. Financeit always kept me well informed on the status of my payments. Always prompt at responding to questions and concerns."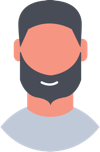 "Service was prompt. The product is easy to use. I can manage everything online and there are extra payment options so I can pay off my plan ahead of time without penalty."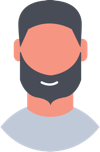 "It was honestly the easiest transaction. Everything was completed via cell phone! It was awesome and only took 24 hours."

"Service was so friendly. Folks were easy to talk to. They spoke clearly and understood the work to be done. Financing conditions are very flexible. Thank goodness!"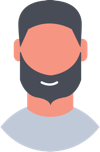 "The service was outstanding. Very fast. All of our questions were answered quickly and professionally. We were very happy with our experience."
*Consumer satisfaction rating is based on Financeit consumer surveys.