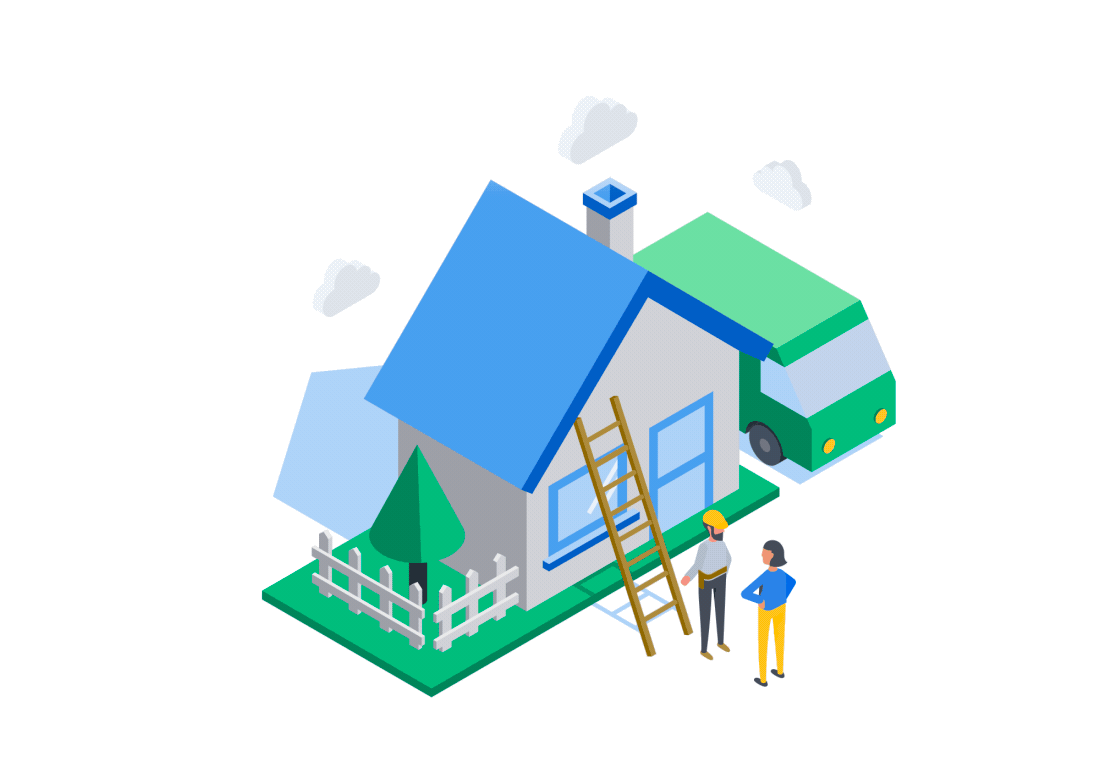 Boost your sales
anytime, anywhere

with financing options your customers will love.
Start offering your customers financing for projects and purchases up to $100,000. Financeit is the flexible, mobile-friendly way to boost your sales.
Your price tag isn't $10,000. It's $109 /
month

.
Now you can start every sales conversation with a low quote. Get your customers' attention early and watch your sales grow.
Offer an attractive
quote
...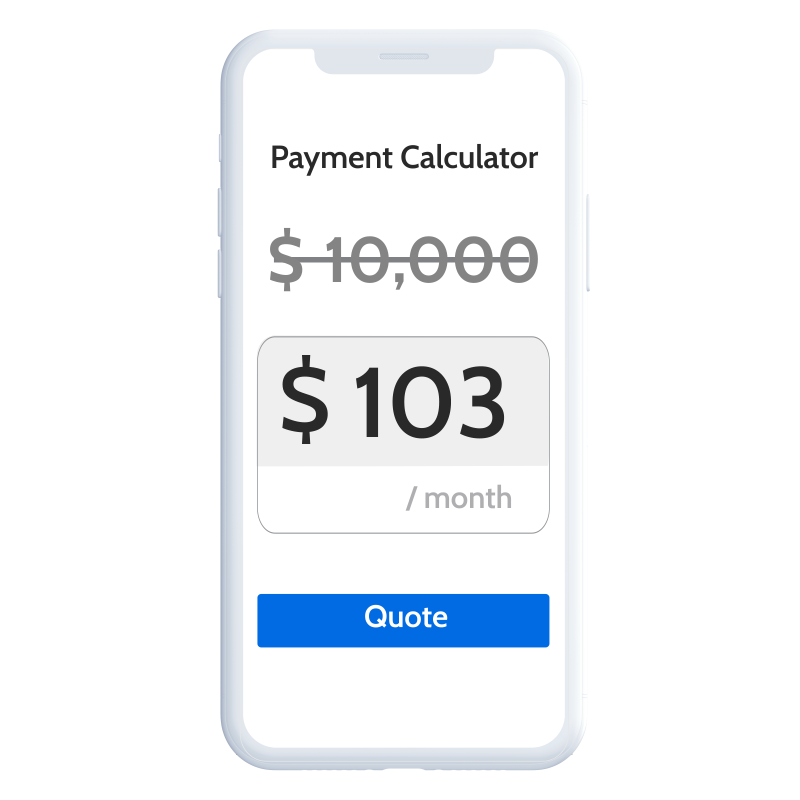 In person with our payment calculator.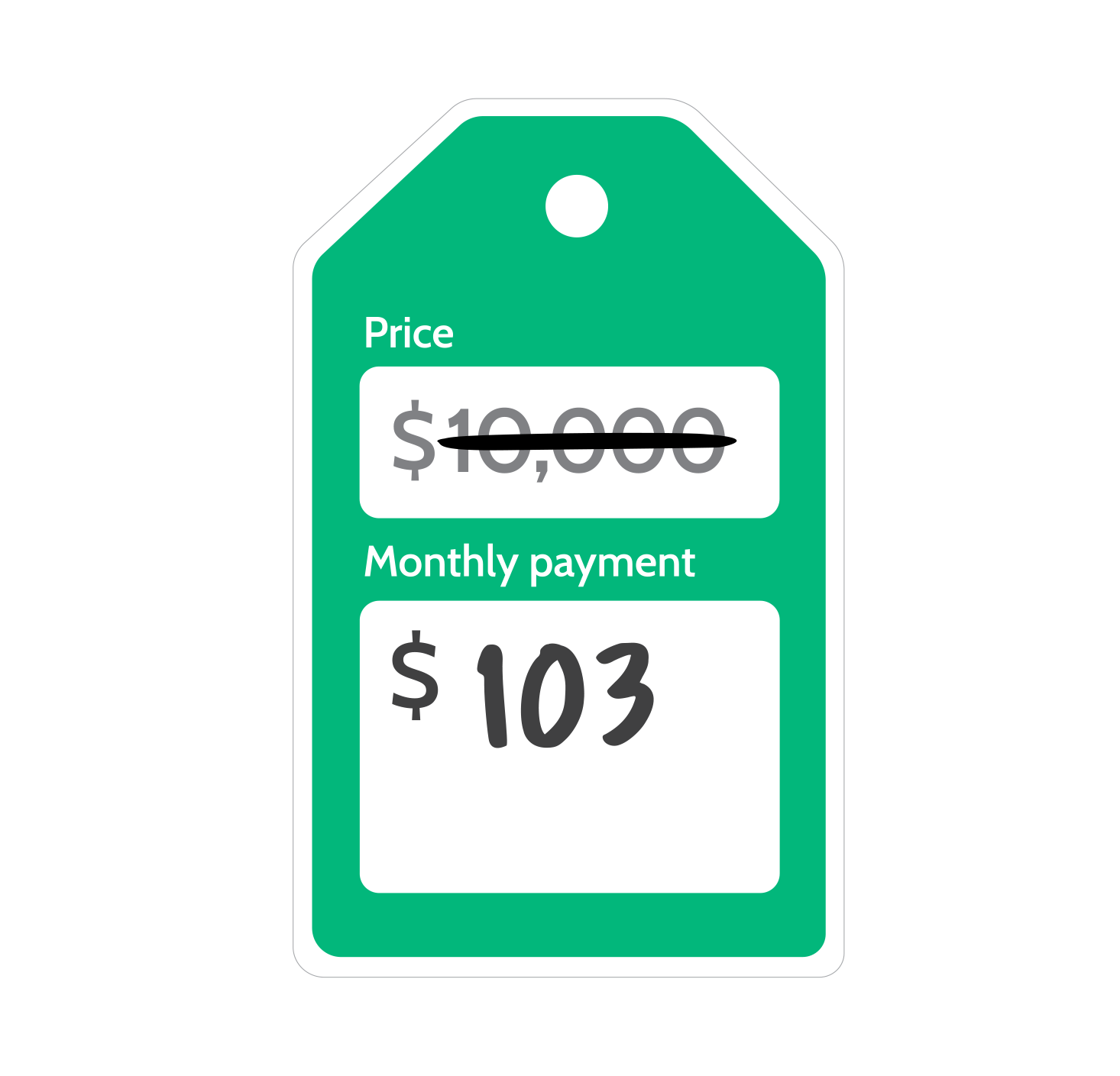 In store with our promotional materials.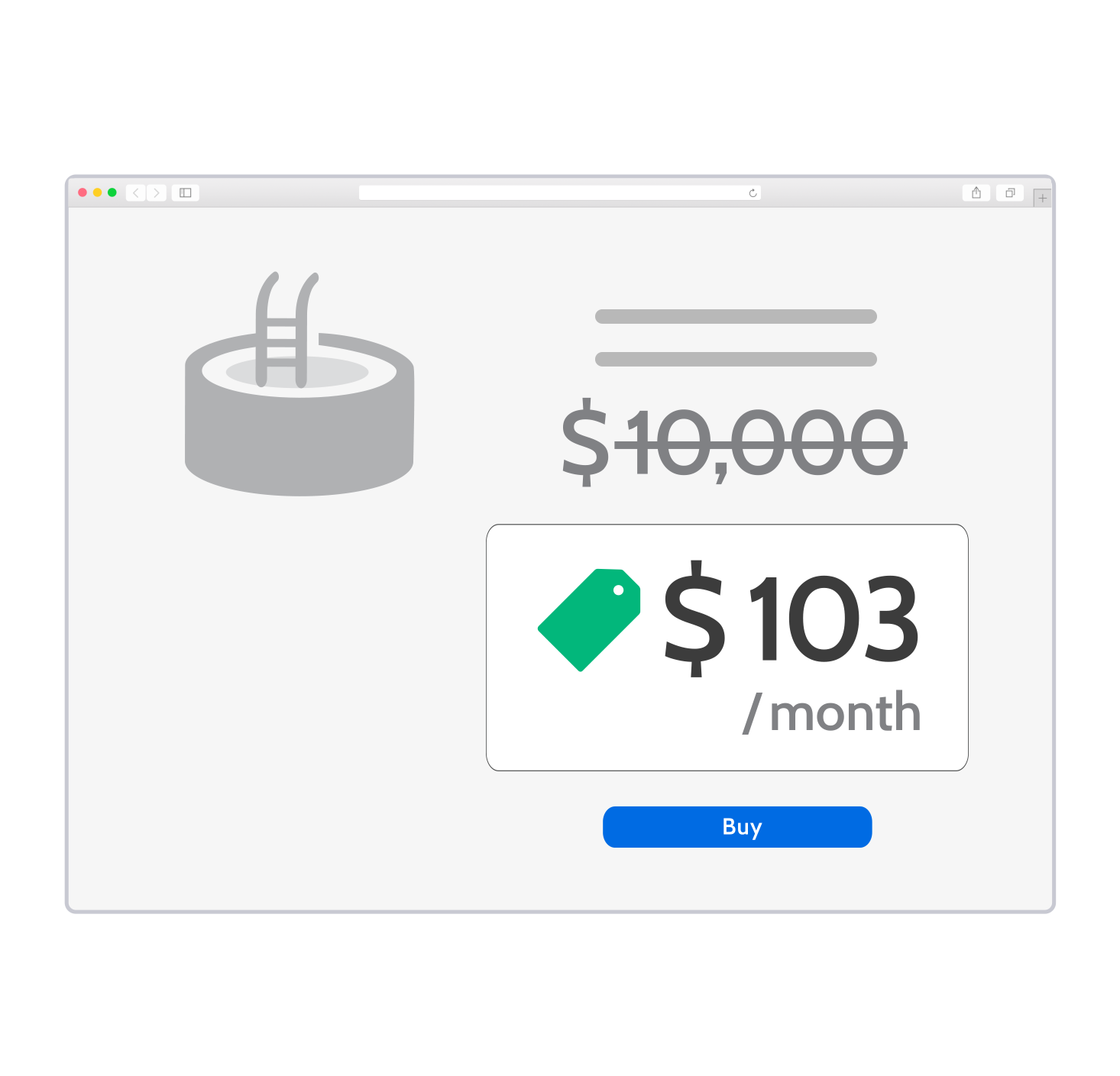 On your website with our digital tools.
When you need to close, flexibility is key.
Your customers have a budget. Now you can choose from a variety of promotional interest rates and offers to match it.
Customer on the fence? Close
with
…

An interest rate buy-down.
Forget $10,000. Offer an interest rate to match your customer's budget.

0% interest.
Offer 0% for 12, 18 or 24 months.

Deferred payments.
Offer no payments, no interest for 3 or 6 months.
Get paid, directly to your bank account.
Once your documents have been uploaded and e-signed, we'll transfer the full purchase amount directly to your account. Unlike a credit card, there are no merchant fees.
We've partnered with over 8,000 businesses to process more than
$5 billion in loan applications.
Testimonials
"From approval to funding, it took less than one day. Financeit understands how to support growing businesses who need simple financing solutions."

"Financeit is the most straightforward, user-friendly and timely financing provider I have ever dealt with. The portal and the support team are amazing to work with."

"Our clients are impressed by the ability to complete their process online, at home or wherever they choose to do it."

"Fast, friendly service. Financeit makes it so easy for our customers to get the financing they need to get the products they want."

Urban Heating and Cooling