Questions?
Here are the answers.
Q
Why should you offer financing to your customers?
A
Financing makes it easier to close bigger sales, faster. Help your customers sidestep the burden of paying cash all upfront by allowing them to pay for big ticket items in weekly, bi-weekly or monthly installments.
Q
Are my customers charged a fee?
A
Yes. The size of the customer fee will depend on the region, your customer's credit qualifications, and the size of the loan. However, you can choose to pay the customer fee on behalf of your customers. There are no hidden or additional charges.
NOTE: There are no customer fees for residents of Quebec.
More +
Q
When and how do I get paid?
A
After all required documents and signatures have been approved, the total purchase amount will be transferred to your account within 2 business days.
Q
How long does it take to get a credit decision?
A
Once your customer has provided all of the required information, including their first and last name, date of birth, address, gross income and employment info, you'll receive a credit decision for your customer in seconds.
Q
What type of businesses work with Financeit?
A
Financeit works with a wide variety of businesses within the home improvement, retail, and recreational vehicle space.
Q
How can I partner with Financeit?
A
Partnering with Financeit is easy. All you need is your owner's ID, a void cheque, and a photo of your business.
Q
Is Financeit free to use?
A
Yes, Financeit is free to use. We do not charge subscription nor transaction fees and you can use our standard program at no cost to you.
Promotional programs (including 0% interest, deferred payments and buy-downs) carry a cost to you based on a percentage of the total purchase amount. Terms and conditions apply.
More +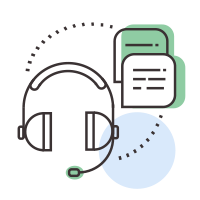 Still have questions?
Give us a call at 1 888 536 3025.