So many customers want to use that financing option, and Financeit is such a great partner, it just makes sense.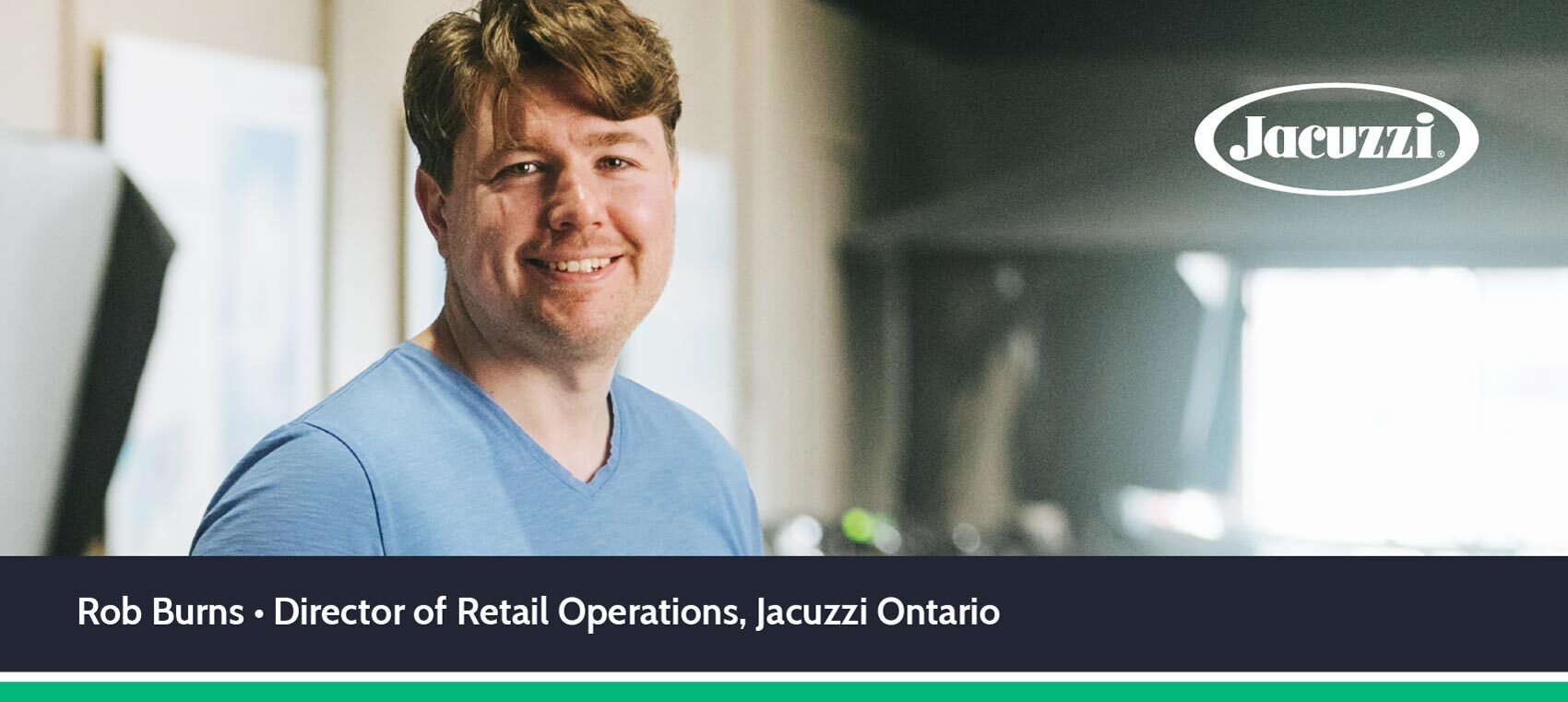 In business for 20 years and with 7 locations throughout Ontario, Jacuzzi Ontario (soon to be the Wellness Store) has been proudly providing customers with a wide choice of jacuzzis, saunas, all season pools and gazebos, to locations all over Ontario. With a dedicated service staff offering superior accessories, maintenance and repairs, the Jacuzzi ® brand has been recognized by industry and consumer organizations, as well as a variety of publications for their excellence in design and customer service.
Jacuzzi has a vast range of products and accessories that enable customers to build the hot tub project of their dreams. The company was searching for a payment solution that would widen the customer's purchasing options while making the product more affordable. We spoke to Rob Burns, Director of Retail Operations for Jacuzzi Ontario on how Financeit was the perfect solution to bridge this gap.
Since becoming a Financeit partner in 2014, Financeit has been able to provide Jacuzzi's sales associates with the option to offer a timely payment solution to their customers, opening up a wider range of products that their customers can now afford.
"Financeit has changed our business dramatically because paying in manageable monthly payments helps our customers get access to higher end products at an affordable price within their budget."


The ease of use of the Financeit platform has allowed Jacuzzi to seamlessly offer financing to their customers with an instant decision ensuring they get deals across the line quickly. The speed and efficiency of the portal as well as the dedicated Financeit team behind them has been instrumental in their success with Financeit.

"I love the Financeit platform. It's user friendly, it's very, very easy for our sales associates. It's super easy on the backend as well, when you're uploading all of your documents, making sure that your checklist is done, because as soon as you've done something, it just turns green and you get a little checkbox and you can move on. So it's pretty awesome. The reason we use Financeit is because of that speed and efficiency on the portal. The support team, they have, we have a fantastic rep. We always feel very, very supported."
A valuable sales tool to Jacuzzi has been some of the promotional programs that Financeit offers alongside the standard program. Running a low interest rate promotion for a limited amount of time, can attract more customers. These types of promotions give customers flexibility to get the product they want now while paying for it later through one of our payment deferral promotions. On top of the benefit to the customer, financing acts as a differentiator for Jacuzzi to other companies in the space.
"Financeit comes up with some really great programs. Customers want to buy something now and they don't want to pay for it until later." 
By offering financing, Jacuzzi has now added $2-3k average increase in additional revenue per transaction while 36% of all transactions with Jacuzzi Ontario are funded through Financeit, a 30% increase since 2014.

"The percentage of financing deals as of 2021, was just over 36% of all of our deals. That's a huge, huge increase from where we first started. When we first started, we were maybe 2 or 3% in our first year, so you can see the impact this had just in those raw numbers. So many customers want to use that financing option, and Financeit is such a great partner, it just makes sense."
Source: All figures provided by Jacuzzi Ontario Inc.
Boost your sales by offering your customers financing.